posted 08-31-2011 03:10:45 AM
I figured it was worth a shot.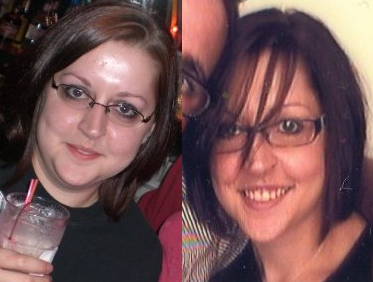 Left - March 2008. Right - August 2011.
I know it's just my face, but that's actually about an 80 pound difference. Just under. I want to drop another 10-15, but there's a bit of a problem. That is, I suck at working out, and I think I've reached a plateau because of it. I've got the nutrition/diet down to a compulsion, but I can generally only stay motivated to work out regularly for a month or two at a time.
Ideas? I WANT to like running. I respect runners, because honestly, I just haven't been able to get into it. Major attention deficit. A weights routine, maybe? My muscle tone definitely needs some help. Having spent a huge chunk of my adolescent and teen years living a mostly sedentary lifestyle, I honestly don't really know what I'm doing. I'd like to try a boot camp, but it's not in the budget right now. I have a few Jillian Michaels videos, but I live upstairs and she does a lot of stuff that involves jumping around and my neighbors don't like that. I'll be moving in a few months, so hopefully that will get fixed up.
Anyway. So. What's up with everyone? Things are awesome? Yeah?